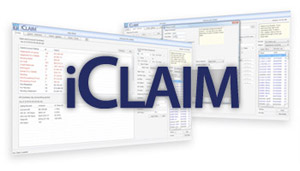 iClaim – Winchester:



Faster Reimbursement
Lower Claims Rejections
Denial Management
24/7 Web-Based Access
HL7 / HIPAA Compliant
Online Scheduler
Real-Time Reporting
Medical Billing Winchester Outsource and Focus on Patients
If you're excited by the prospect of a "no headache" medical billing service that still gives you full control of your patient records, we've got the solution you're looking for.
Based in Massachusetts, we provide Medical Billing Services to health care providers in the Winchester area. Vitruvian MedPro forms part of a network of over 1,500 offices nationwide. We specialize in practice management consulting, revenue cycle management, and private practice business support. Our innovative web-based and HIPAA compliant solutions will help your practice reduce expenses and increase cash flow.
Using Vitruvian MedPro's web based claims filing solution you will be able to increase your practice's workflow efficiency while improving your cash flow. You will finally be able to know the financial status of your practice.
How our iClaim medical billing service benefits you:
Get your claims paid fast – Because most of our claims are paid on first submission, you'll get the funds more quickly. Also, our medical billing service has one of the lowest rejection rates in the industry, so you'll have fewer unpaid claims.
Real-time access – iClaim is web-based, so you have 24/7 access to your data from any computer with an internet connection. That means you can view the real-time status of every aspect of your medical billing cycle anytime, anywhere.
Better reporting for better decisions – With iClaim, you can access hundreds of reports in real-time with the touch of a button. That gives you ultimate control, and the data you need to make the right decisions for your practice.
Decrease Overhead – Managing the medical claims filing process takes tremendous amount of staff time and overhead costs. According to the New England Journals of Medicine, overhead and billing expenses account for almost 44% of a provider's income. Outsourcing your medical claims filing to Vitruvian MedPro can reduce your overall billing expenses.
Increase Collection Rates – By putting in place an efficient submission process and following up on outstanding amounts from patients and insurance carriers, Vitruvian Medpro can increase your collection rates to 95%-99%.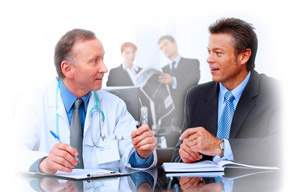 The Benefits of Outsourcing
The Benefits of Outsourcing
By outsourcing your medical billing to Vitruvian MedPro your practice will experience: Increased Collections, Faster Reimbursements, Lower Claim Rejections, Partial or Complete Outsource, 100% HIPAA Compliance, Low Implementation Costs, Unlimited Users, Support and Training, Patient Balance Processing, Custom Financial Reports, and Seamless Data Migration.
So free yourself and your staff to focus on patient care, and let us and iClaim handle the rest.
Still wondering whether to outsource your medical billing?
Outsource to a Professional Medical Billing Company
Free up your staff from the time-consuming task of filing claims and endless follow-up. Outsource the entire process to medical billing professionals.
Vitruvian MedPro Consulting can shorten the time it takes your practice to receive payment from an industry average of 90 days to as little as 7 days. We are trained professionals who are equipped with proprietary, state-of-the-art systems that allows us to electronically file medical claims for you.
The Benefits of Outsourcing:
Speeds Up the Payment Process – Electronic medical claims filing drastically reduces the amount of time it takes to collect payments from the insurance companies. Change collection times from 60-90 days to just 7-21 days by using our web-based systems and services to handle claims instead of insurance company "gatekeepers."
Lower Claims Rejection Rates – Watch rejection rates fall from 30% to 2% using our web based system. Move claims faster through the system and forget worries of "lost" claims by insurance companies. Nothing is lost when everything is accounted for electronically through acceptance reports.
Frees Your Time – Take more time for patients, build your practice, concentrate on providing care. Allow your staff to focus on your practice's priorities.
Immediate Cost Savings – Witness immediate cost savings when outsourcing your medical billing. A recent survey from the Medical Group Management Journal showed the average cost of an internal billing department is 11% of a practice's income. Keep your earnings and cut your costs with Vitruvian MedPro Consulting.
Still have questions about our medical billing Winchester services?
Read more in our Medical Claims Processing FAQ Page
Additional Revenue Cycle Management Services offered to our Winchester clients: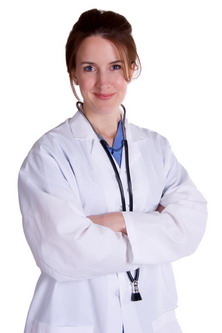 As part of our practice management services we provide patient collections, healthcare payment solutions, patient payment plan™, credentialing, HIPAA compliance reviews, Medicare RAC Audit support, coding services, physician education and training, electronic medical records, and general practice management consulting. We offer a wide array of medical practice products to help your practice reach its goals. Feel to check out our web site to review the services that we offer Request a Free DVD to get an idea of how we can help you.